Using Zapier, we can automate tasks, create no-code automations, and transfer data between apps. It is one of those apps that everyone needs at some point in time and then can't let go because it is so useful and saves tons of time.
Did Zapier ever offer a lifetime deal? If you are searching for an answer to this question, its answered below
Appsumo has a page on its website for a Zapier deal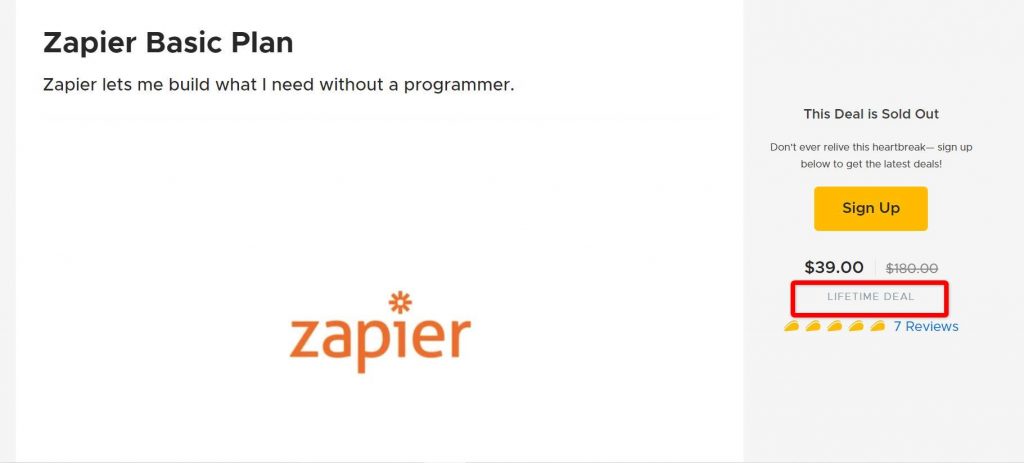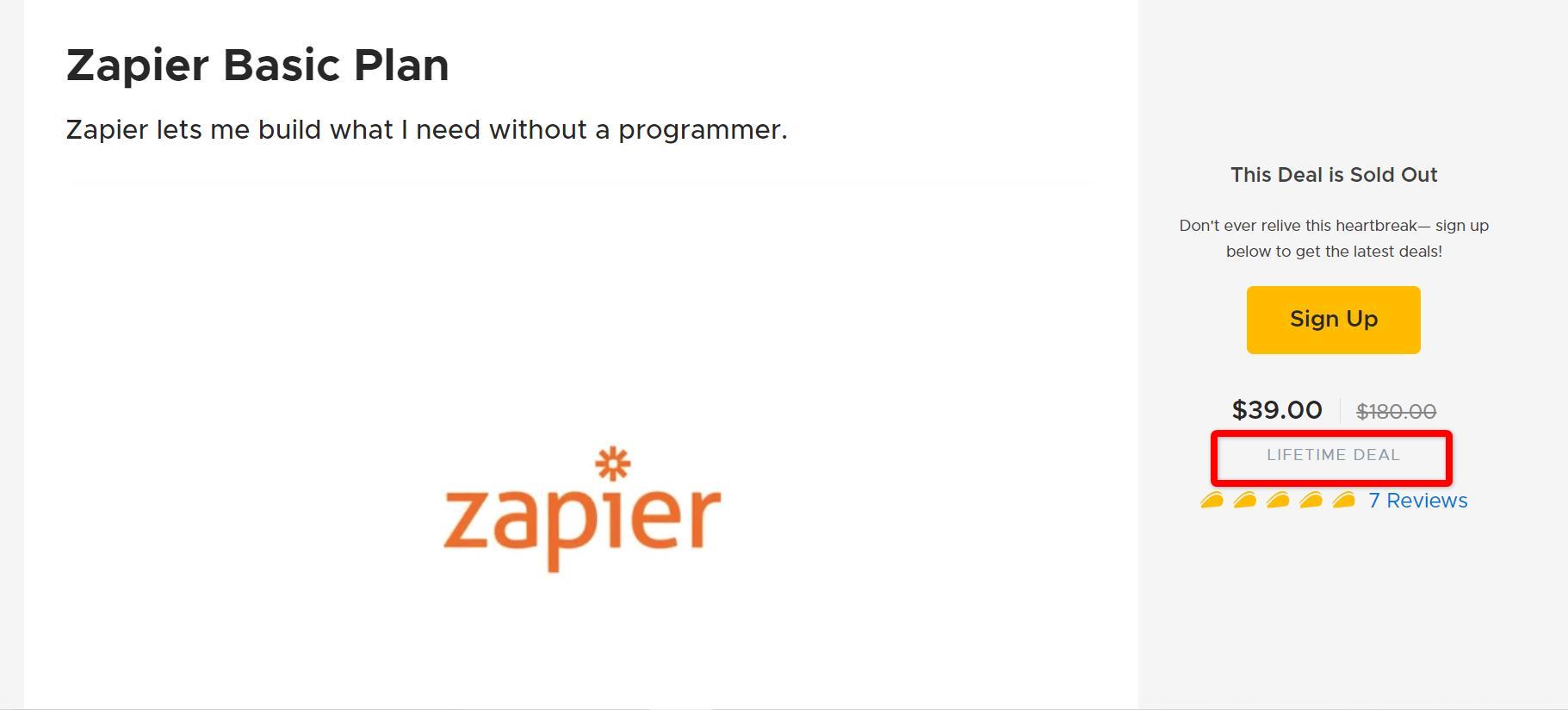 But don't be fooled by the term 'Lifetime deal' on that page
Again around an year ago, Appsumo redesigned their website and many of the pages were damaged or lost during the transition. They did rebuild the site which now misinforms and shows as if Zapier launched a lifetime deal.
While that could have been a mistake, Appsumo went on to mention that Zapier did a lifetime deal on their 10 year anniversary blog post!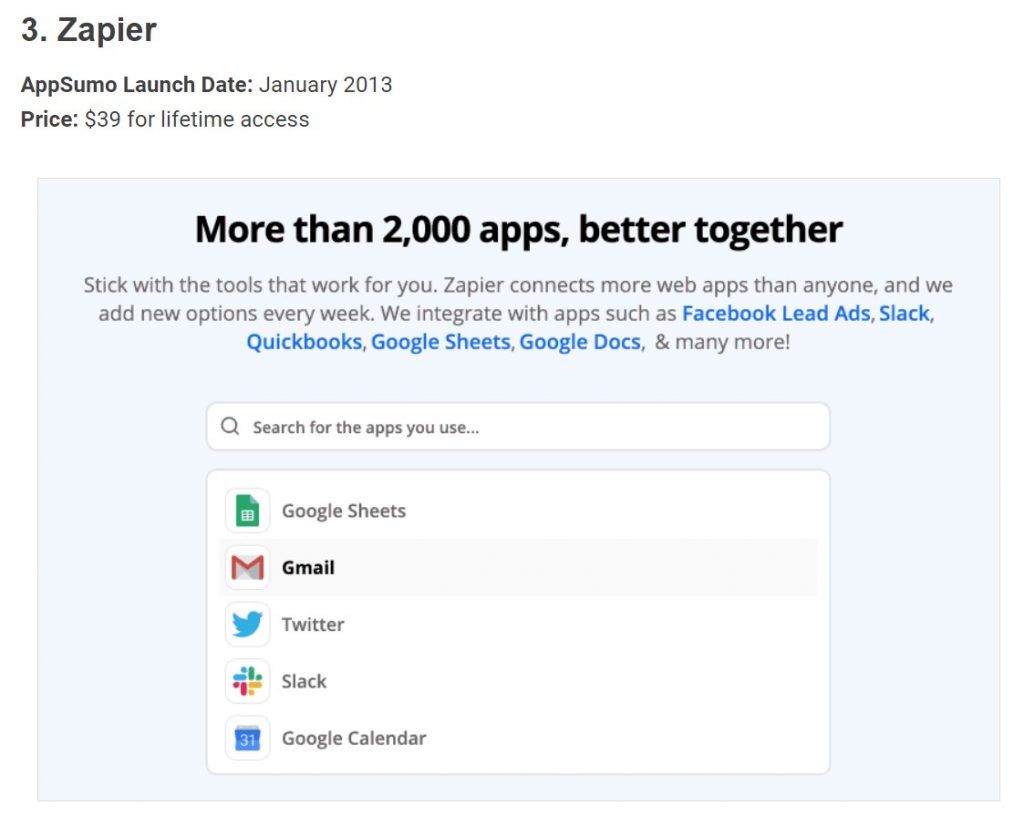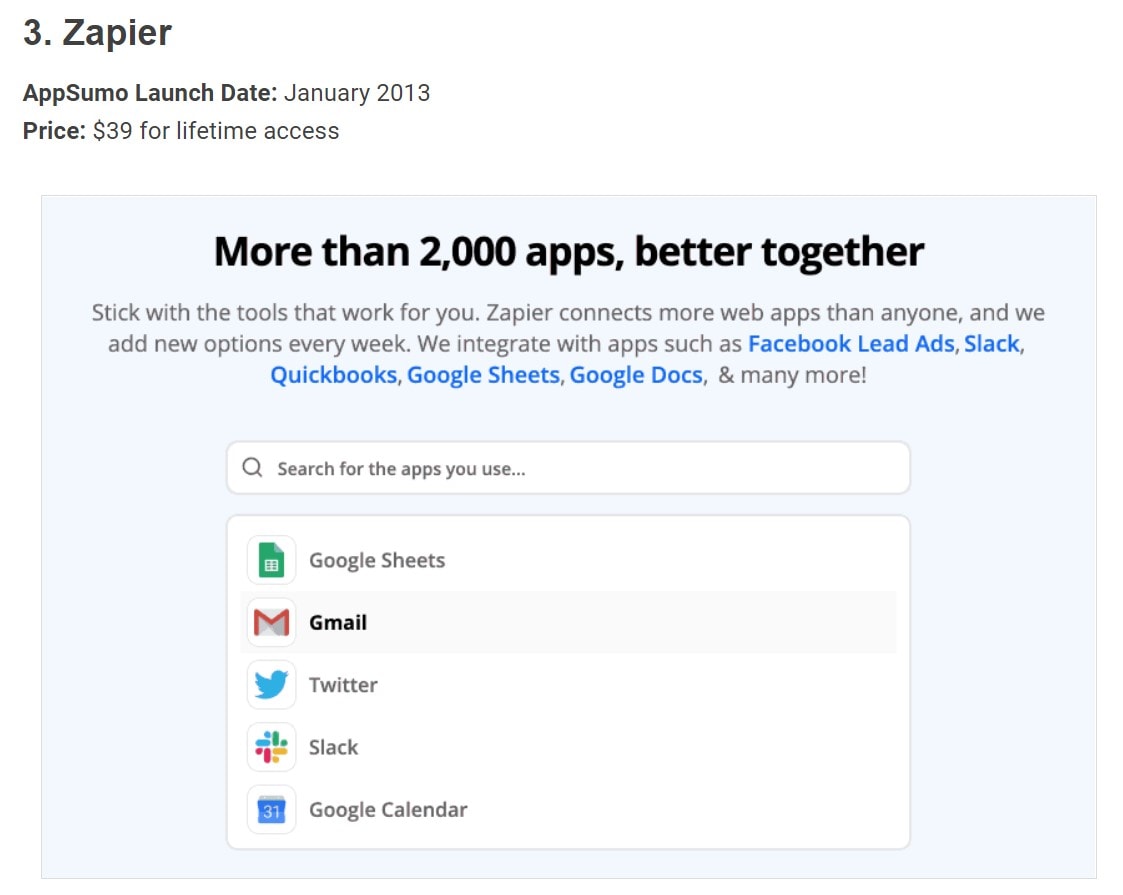 Here is a screenshot of the original deal terms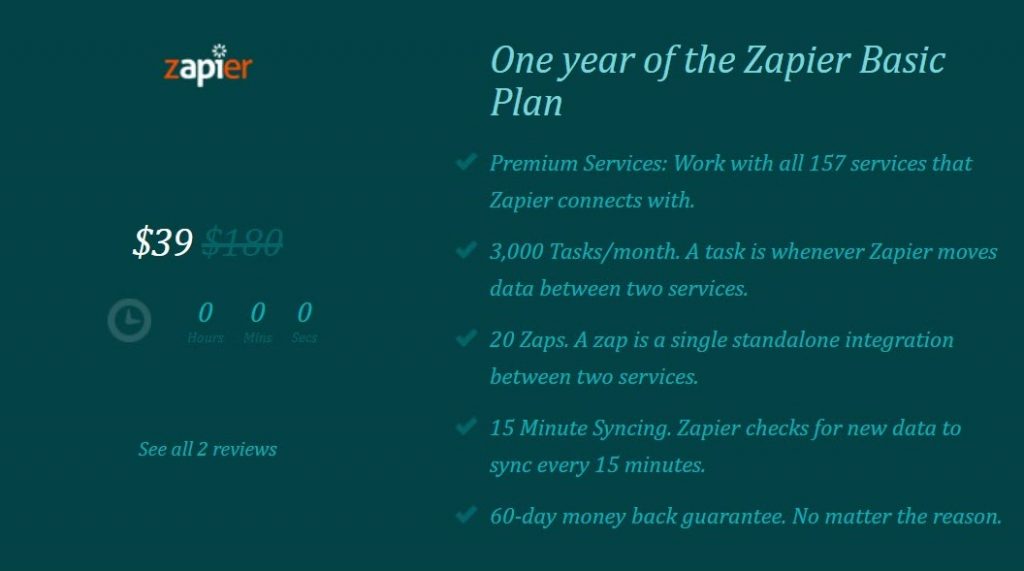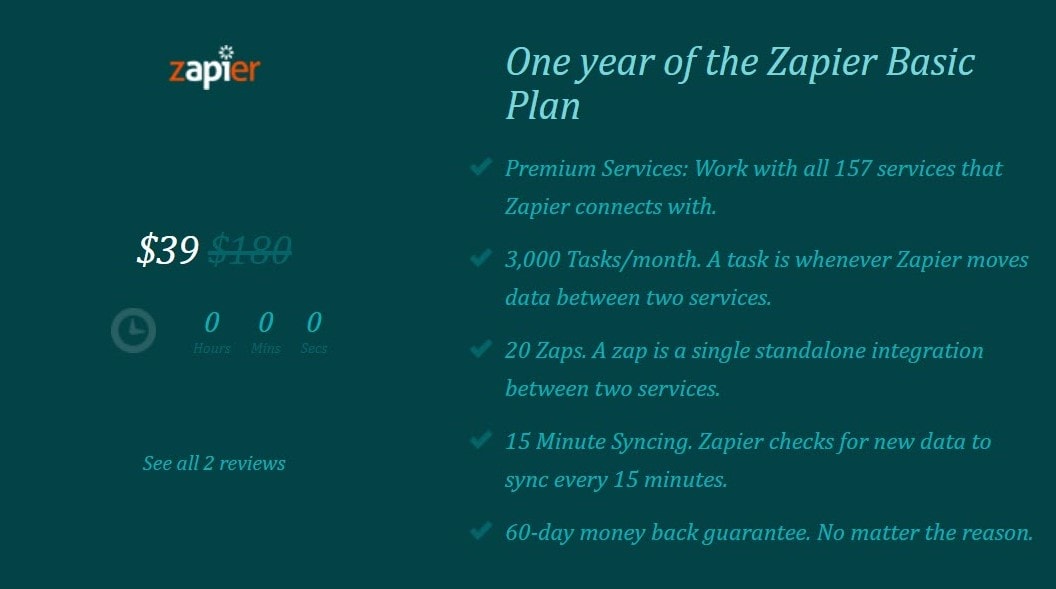 According to this screenshot the deal was for one year of the basic plan for $39 with a limit of 3000 tasks.
So there was never a Zapier lifetime deal!
If both of these Appsumo claims are false, then why would Appsumo say that Zapier launched a lifetime deal? We could only speculate that they are trying to boost about how successful the launch was.
And it seems like not many people grabbed that deal. In my last couple of years in the ltd community, I never saw anyone person claim that they bought this deal.
Could the buyers be grandfathered into the deal pricing at $39 for the annual basic plan? I have no proof to confirm this, but I highly doubt it.
Either way since it was only a 1 year deal, we don't need to worry about the fact that we missed great deal.
What about lifetime deals on Zapier alternatives?
Zapier becomes expensive as our tasks usage increases over time. Over the past few years, many similar platforms launched which might be able to reduce yours costs with Zapier or may even replace it completely!

Lucky for us some of those even launched lifetime deals.
The best Zapier alternative that's currently on lifetime deal is Pabbly Connect
Click here to know more about the Pabbly connect lifetime deal