Mailerlite is increasing the pricing for new customers and you can save upto 60% if you sign up now!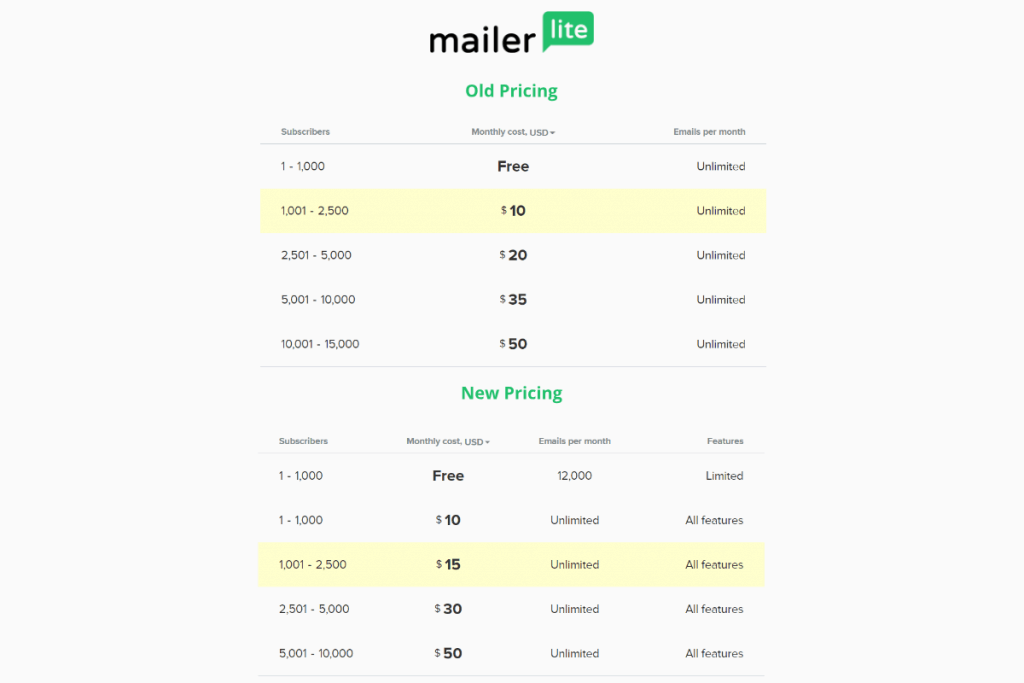 How to take lock into the old pricing?
Sign up using this link and complete the account approval process. You will get a $20 credit in your account which you can use to pay for 50% of the total cost.
Subscribe to the smallest premium plan ($10 for 2500 subscribers)
You will be able to use the free credits to pay for upto 50% of the subscription price, which means you should only be charged $5. The remaining credits will be used similarly for future payments.
Do you need to continue the Mailerlite subscription to keep the old pricing?
No. The pricing changes on 1st January, 2019 and you need to be a paying subscriber by then to lock the old pricing. From then you will be grandfathered and locked into the old pricing even if you revert back to the free plan.
If you want to upgrade later, you will get the old pricing in your dashboard for all tiers.
How to get the 60% savings?
When you sign up today, you get the old pricing plans which save you 30% compared to the new plans. You can save an additional 30% when you subscribe anually. Mailerlite is the only email marketing app that offers this generous discount on annual subscription.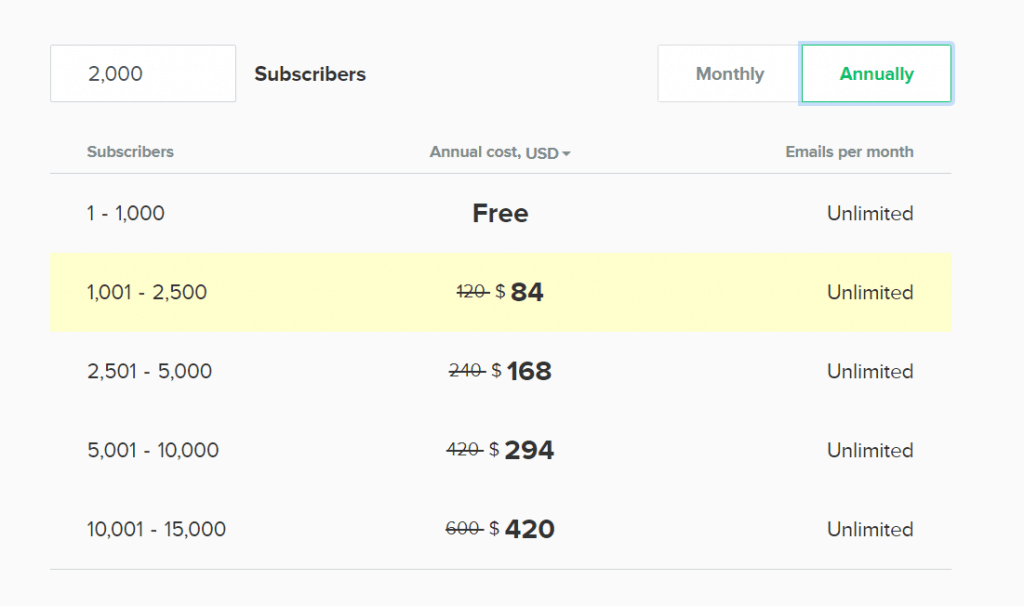 Note:
Mailerlite has always provided full features to the free plan till now. Starting 2019, the features for the free plan will be restricted.
For more info on the pricing change refer to this blog post.
Remember to sign up only using this link to get the $20 credit which will reduce your sign up price by 50%